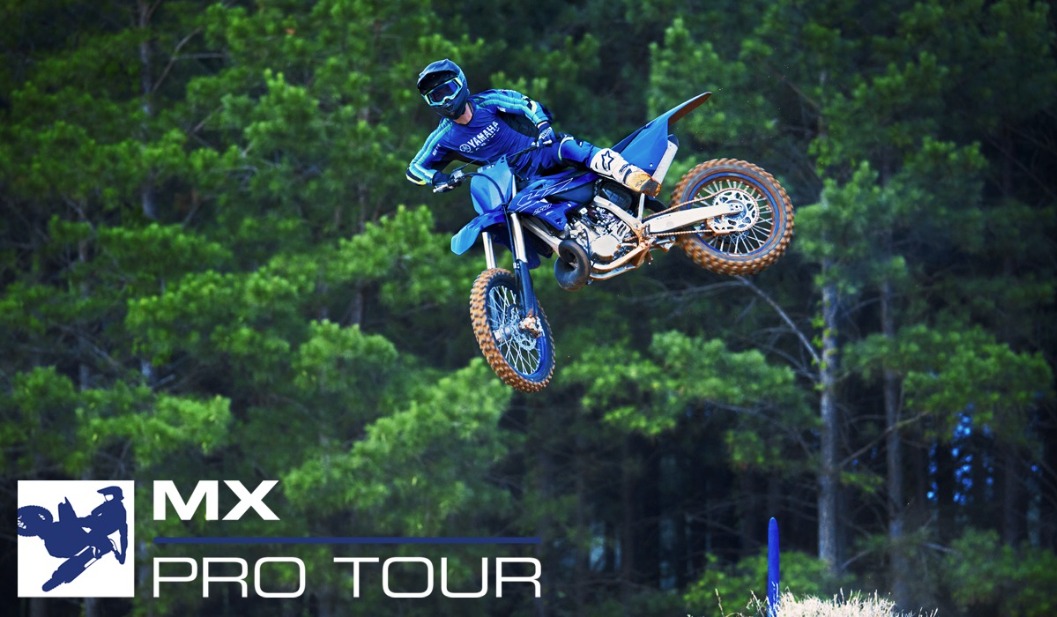 The Yamaha YZ demo event for all to try!
IIt's time to enter the victory Zone with the 2022 Yamaha YZ Range! The Yamaha MX Pro Tour is your chance to try out the all-new and more powerful 2022 Yamaha YZ125 Monster Energy Yamaha Racing Edition. On top of that, the 2022 MX Pro Tour provides you the opportunity to try the uprated 2022 YZ250, YZ250F and YZ450F models.
All of the aforementioned Yamaha Competition motorcycles are engineered to give something extra to every kind of motocross rider. From young racers starting out on the YZ125, to the adult categories with the YZ250, YZ250F or YZ450F, giving aspiring champions the chance to experience Yamaha's winning performance at every step of their career.
That's not all… this exciting event has more to offer, in the form of expert factory technicians offering technical advice, Cabscreens Crescent Yamaha MXGB riders Harri Kullas & Dan Thornhill, professional photographers, numerous AMCA instructors, a pair of GYTR spec'd YZ250F and YZ450F display bikes, free Yamaha goodies and much more!
But don't take our word for it, experience it for yourself by simply calling us today.
How does it work?:
The 2022 MX Pro Tour will take place at Apex Motocross practice track (see link below) adjacent to J6 of the M5 southbound on Friday 29th & Saturday 30th October. This year Friday 29th will run as an Exclusive Yamaha only Test Day, whereas Saturday 30th is an Apex open practice day were any rider will be able to take a MX Pro Tour test ride.*
Friday 29th October
Yamaha has an exclusive track hire on Friday 29th October for the MX Pro Tour so riders will have plenty of time and space on the circuit to evaluate the new MX bikes. As in previous years the exclusive demo event will be divided into two groups - morning (10:00-12:30) and afternoon (13:30-16:00). We will guarantee at least 2x15 minute rides per rider. Places will be limited with COVID-19 secure procedures in place and are subject to availability, therefore please reserve a place as early as possible.
Places will be charged at £15 per rider for AM or PM group (per two rides). Payment will be taken by your dealer at the time of booking.
The price will include 2x full 15 min sessions and an Official Yamaha Paddock Blue Polo shirt (worth £33.40) and an action image from the day's professional photographer!
Your payment will be refunded if the event is affected by COVID-19.
Saturday 30th October
Saturday's event will run alongside a normal Apex public practice day and MX Pro Tour test rides will be available to any signed-on riders.
To test ride on the day, riders will need to be attending the normal public practice day at Apex Motocross (www.apexmotocross.com) and book their test ride with the Pro Tour team on arrival. There is no pre-booking and test rides will be allocated on a first come, first serve basis.
Terms & conditions
The Yamaha 2022 MX Pro Tour will be run as a feature of a standard Apex Motocross practice day and fees are chargeable to enter the circuit. Please consult www.apexmotocross.com for full details on pricing and opening times. MX Pro Tour test rides on Saturday are free and will be limited to one ride per person during busy periods, unless availability allows for further test rides. Test rides can only be booked on the day, there is no pre-booking available. Test rides will adhere to standard session timings and running procedures as per Apex Motocross policy.
Join the experience and get into the victorYZone with the Yamaha MX Pro Tour. Share your YZ experience on social media at #MXProTour