Test ride your new bike with us
Here at Lamba Motorcycles we have a constantly changing demo fleet of bikes available for test ride. When you are considering purchasing a new bike the best thing to do before buying is to give the bike a go for yourself, to see how it feels and rides. 
Below you will find our current stock of bikes available for test ride.
---
Book your Test Ride
To book a test ride, simply select your desired model from the list below and then enter your details. Once we recieve your request we will contact you to finalise all the details before you arrive.
Required fields are marked with a *
Latest News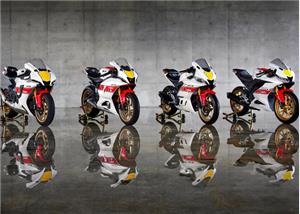 View all news